Hey Friends! Here's a little behind the scenes look at scoring my first feature length film, "1108!" This has been the coolest, hardest, awesomest and most challenging endeavor of my life. From script to screen, my finger has been on every aspect of 1108 and now that we are in the scoring/sound design phase, my attention to detail is that much more amplified.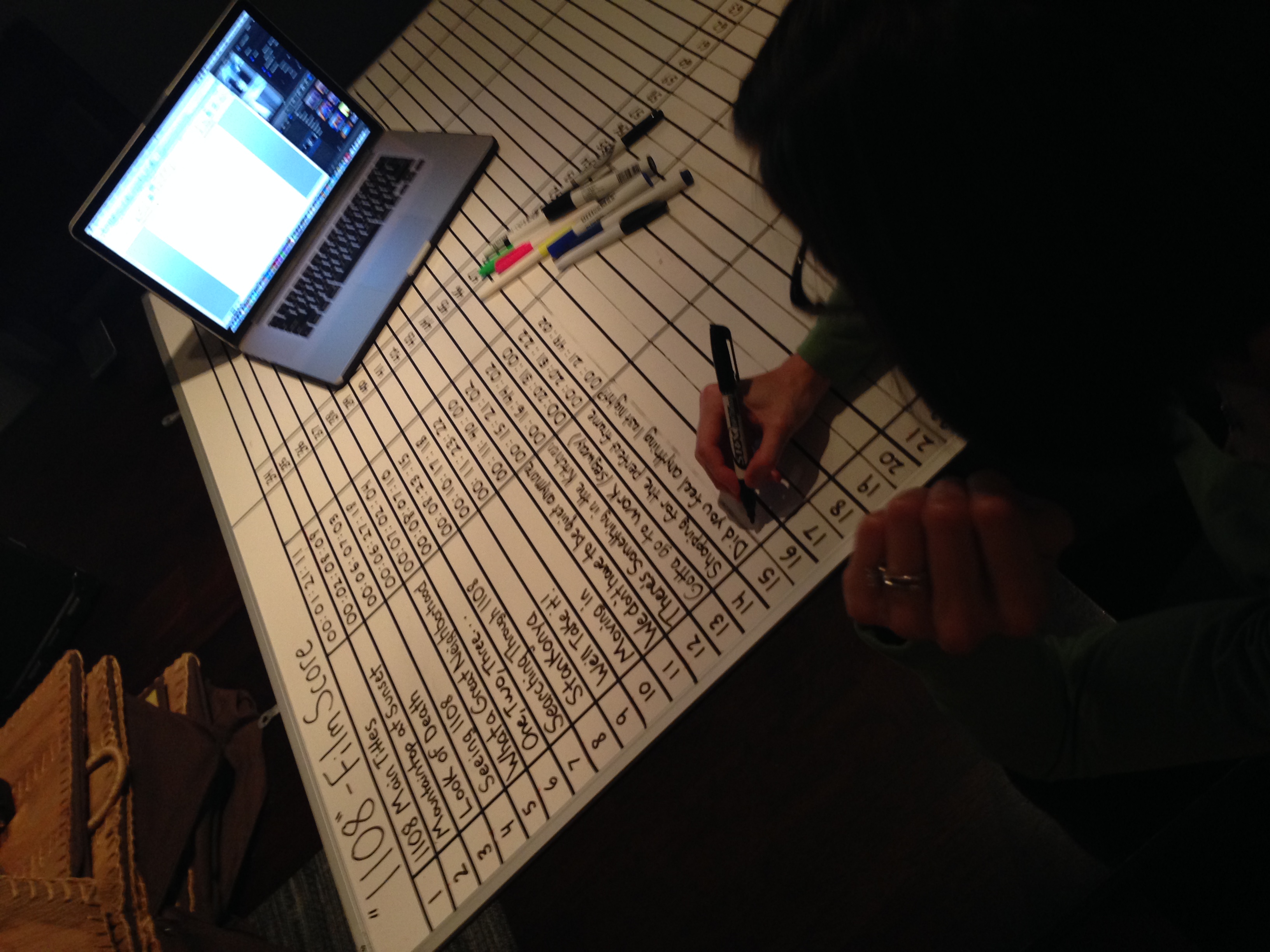 Here, my amazingly supportive wife fills out my cue board. (because my handwriting is terrible of course.) When scoring projects, I first fill out the cue board with the director(s) and producer(s). This helps us identify all the cues needed for the project and is a great way to assess the amount of work that lay ahead. Visualization is key my friends!
In this case, I assumed both roles and simply sat down at Starbux sipping a chai, watching the film and identifying cues by entering them into an MSWord Doc. From top to bottom, 1108 will feature about 60 pieces of music.
Back in 2013, I wrote a simply little Celesta theme and decided on an overall vibe for the film. The score is really the DNA of 1108 and these themes were bouncing around inside my head during the entire production process. I tell you what, it's very exciting to finally be able to bring these cues from deep within my conscience and onto the screen! I just realized I started working on this project in 2011…. It's so close now! Epic!
Thanks for stopping by and enjoy the pics!
(Here's a few shots from in the home studio with Max Rosen, Jonah Miró Hollander, Danny McSorley.)
(Here's a great shot of Max riffing up the cello for 1108!)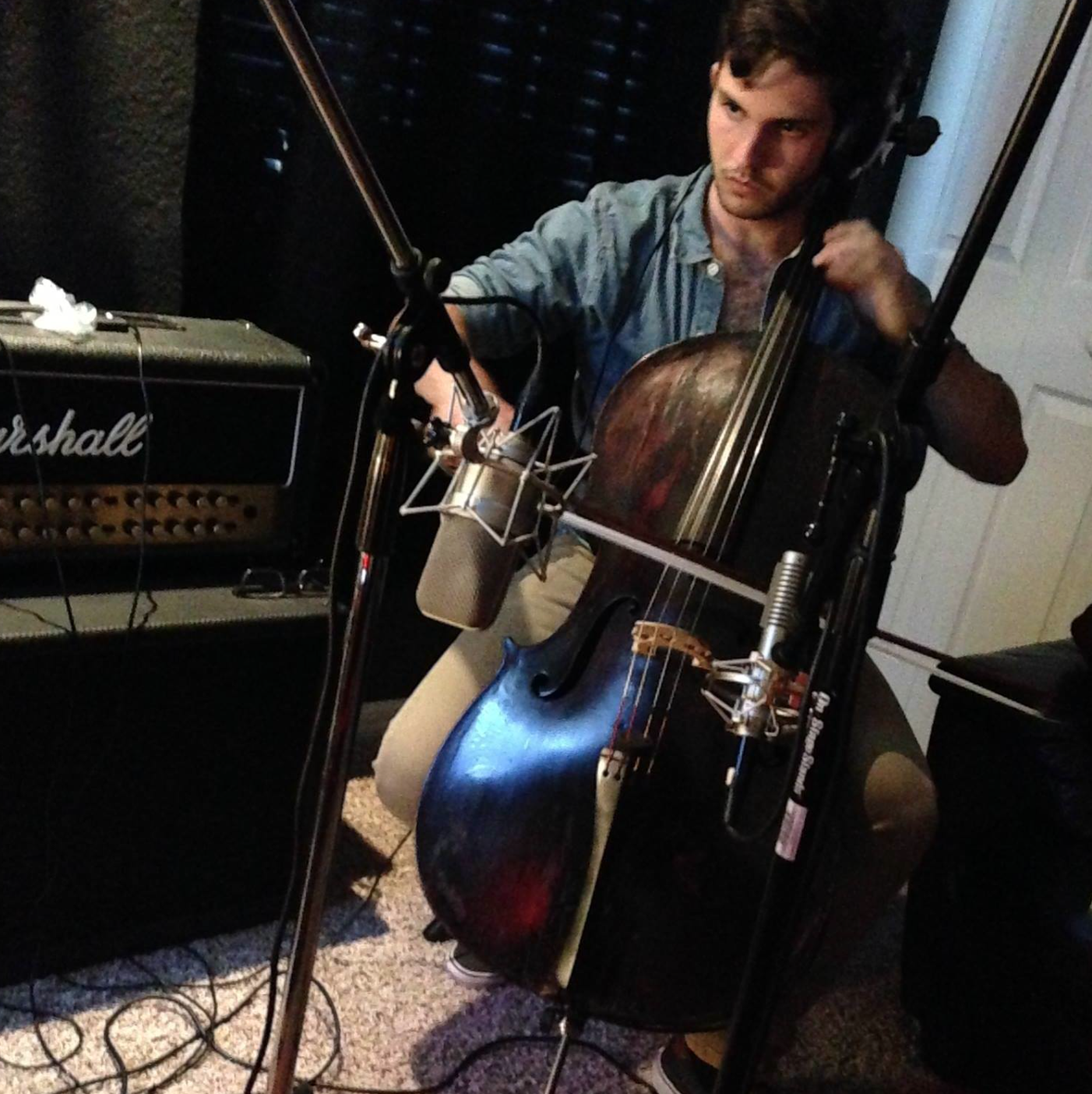 (Layin' down some electric guitar tracks for the title credits of 1108.)